Le terrain is a series of paintings, a

handmade booklet

and the script for an act of care. It is the result of a month-long residency in Joutsa, Finland. During my time there I observed minerals, trees and personal belongings I surrounded myself with. I tried to record the shifts and transformations of those entities, occurring with each touch, movement or story flowing through them. I payed attention to their devenirs-objet : how they become objects, how to participate to those devenirs and how to build rich and fair relationships with them.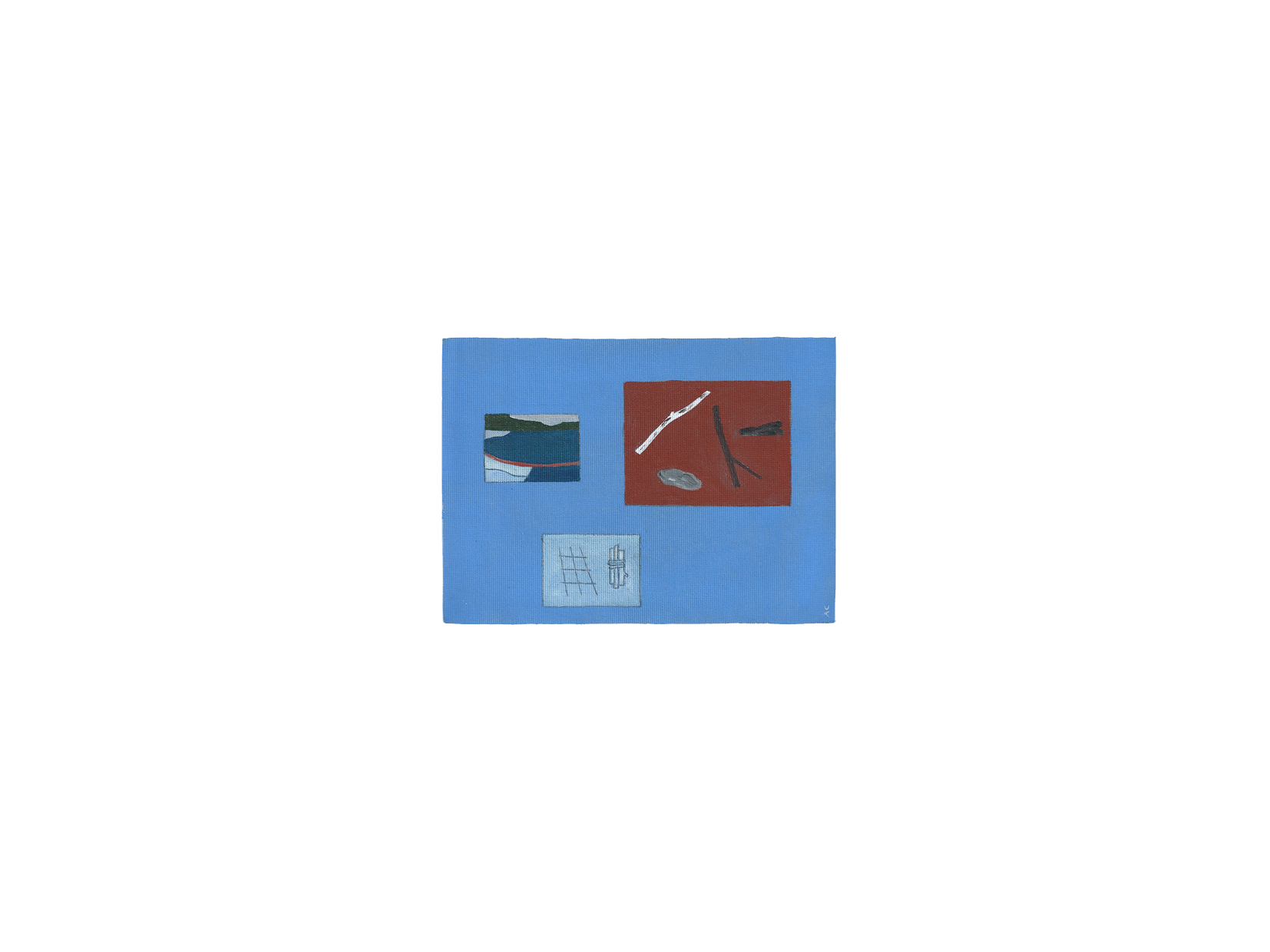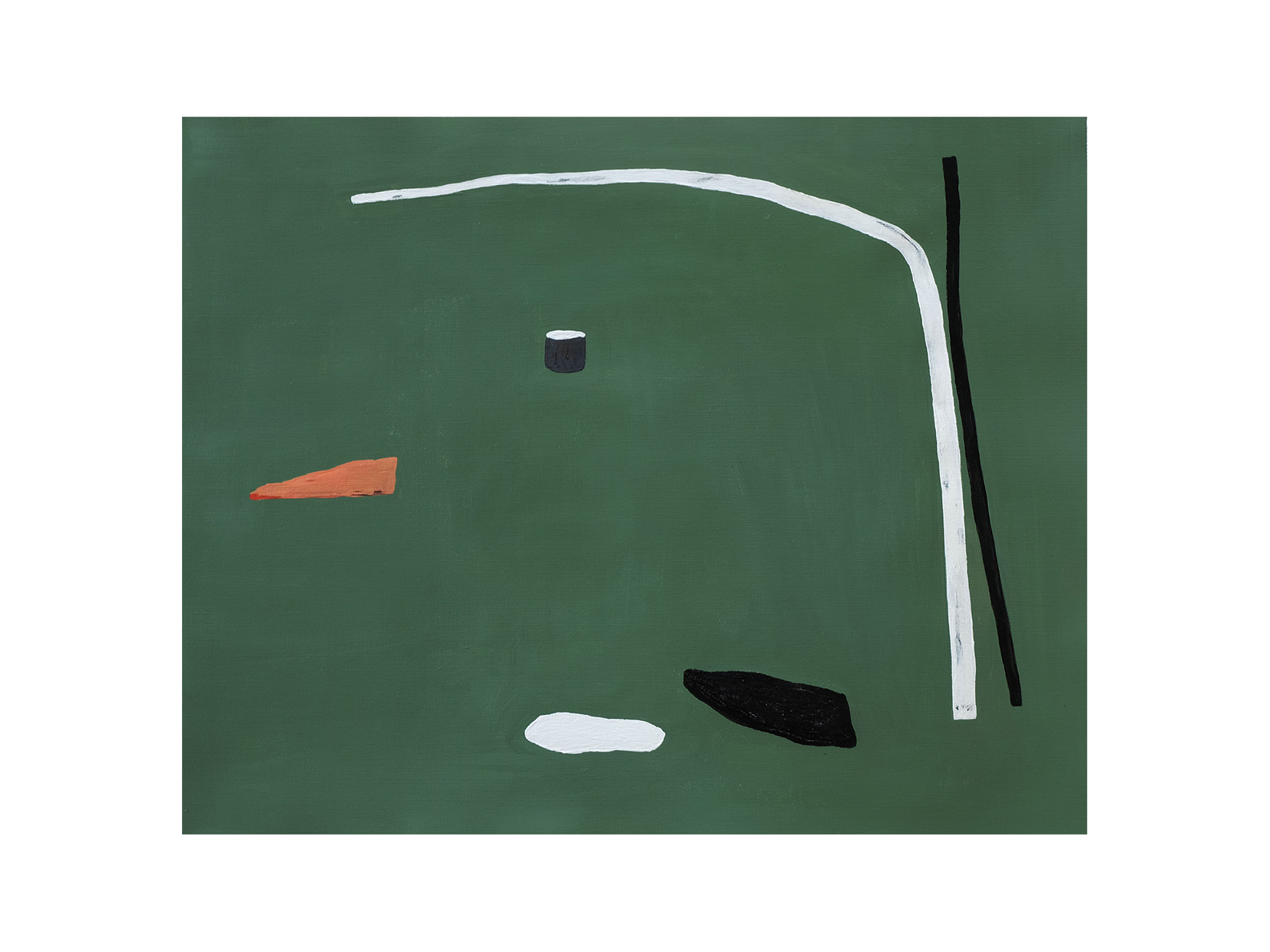 Le terrain
is an act performed
with
the objects.
The needs are the following :
need to look at things, need to name, need to map, need to make-relation, need of care, need to care.
The method used is the following:
creating temporary
devenirs-objet
and place the resulting temporary objects on a temporary map/field.
Le terrain is to be performed by whoever and whenever needed. Ask for the full protocol
here
An object can only be temporary
Made of imaginary surfaces, moving frontiers
An object has no true nature
An object is quite like a bag
One crafted from a very soft, very thin mesh
Things become objects when they are touched
To hold a thing is to participate to its devenir-objet
A touch is a story, is a path, is a shine, is a role,
A thing becomes an object for a dedicated duration,
A time completely owned by this particular thing
And, as an object, this thing holds you too, moves you, and you also can be bag
You can participate to objects becomings
Gently enjoy those becomings, consent
Draw new frontiers, feel the strange surfaces
Create new objects like you would place your ear close to a seashell
Surround yourself with a multitude of objects, soft and fluid
Consider them,
All like little bags of stories
Make a pact with all things : with your touch, with your stories, they agree to become objects
They agree to being carried in your pocket
In return, agree to be moved
Agree to be soft, just the same

A.C.